Michigan Surgery Specialists is pleased to announce the addition of Dr. Emily Abbott, hand and microvascular surgeon in our Auburn Hills, Shelby Twp and Warren locations!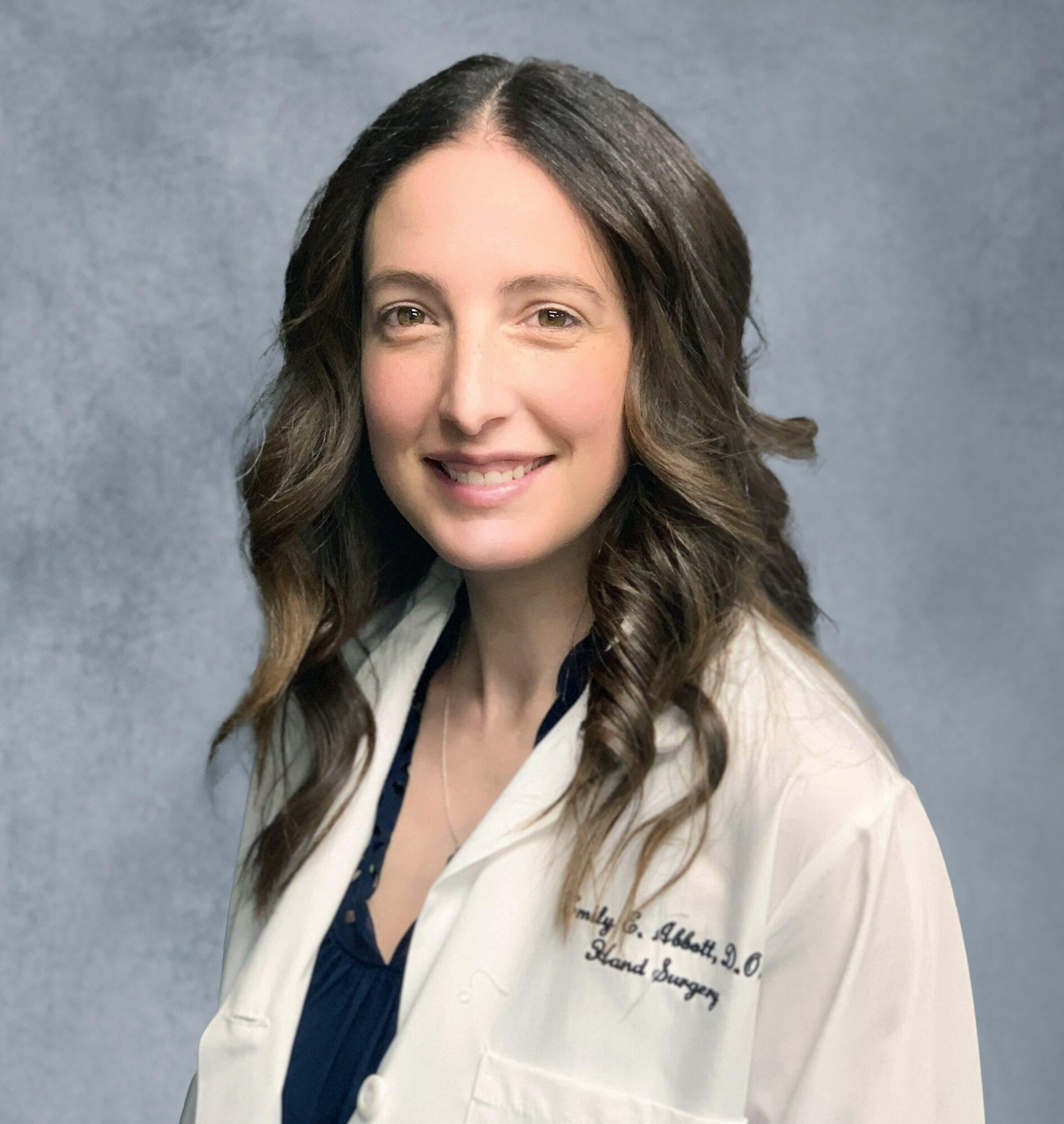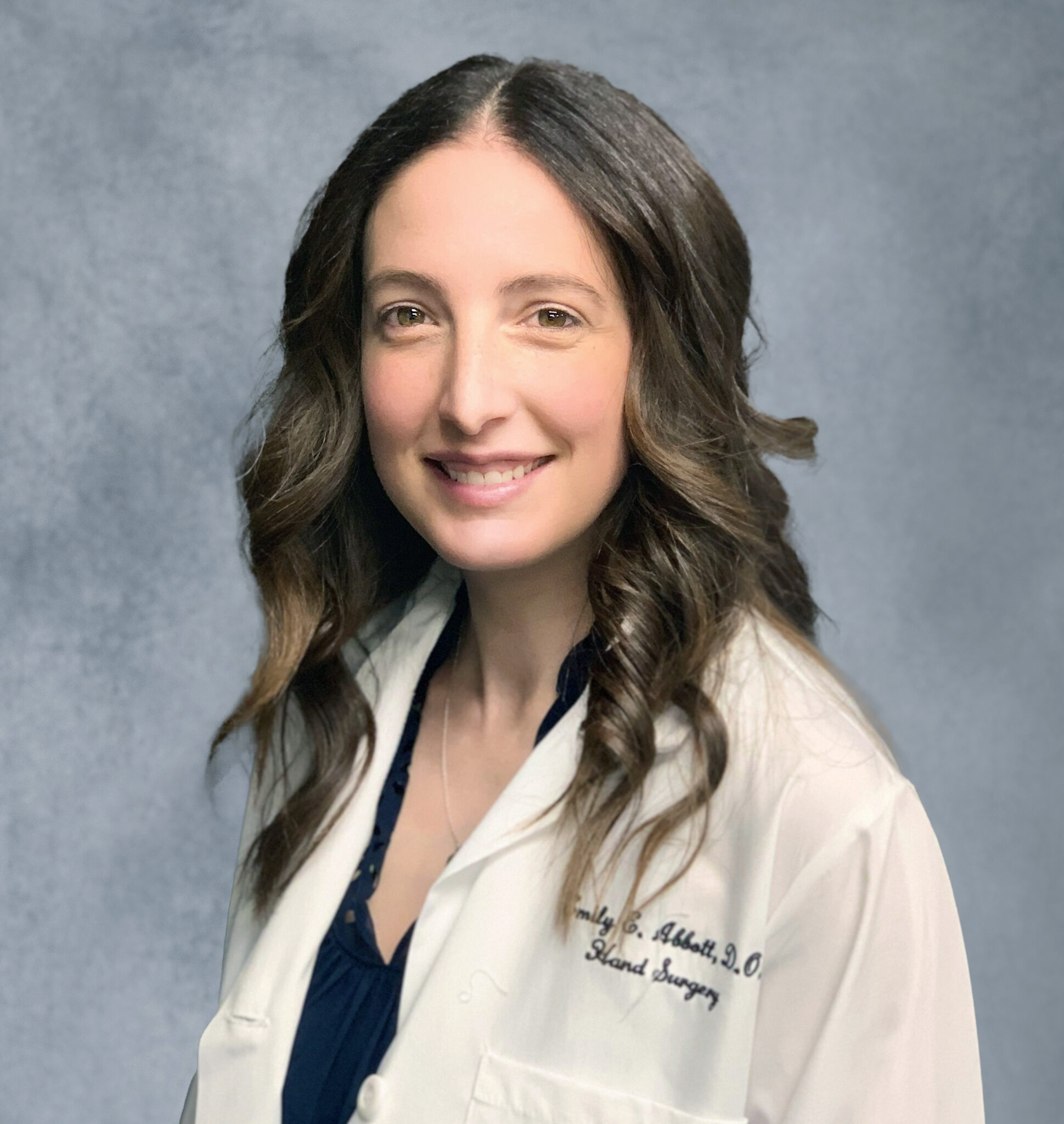 Dr. Abbott specializes in injuries and illnesses of the hand, wrist, forearm and elbow in adults and children! Her fellowship experience allowed her to gain experience in an array of disorders, from routine conditions (like Carpal Tunnel and Dupuytren's Contracture) to complex cases (such as microscopic nerve repair) and congenital conditions in young children. You can learn more about Dr. Abbott's professional career and credentials on her biography page, however, this article is all about getting to know our newest hand specialist.
Dr. Abbott, the Person
Like most of our surgeons, Dr. Abbott is a Michigan native. Growing up in West Bloomfield, her parents still live in their childhood home! As a child, when she wasn't playing with her younger brother, she was dancing in ballet class, on the soccer field or later in high school, on the slopes as a member of the downhill ski team (they even went to the state championships). In college at Michigan State, she switched sports and participated on the rowing team. After attending Medical School and Fellowship in other states, it was ultimately being close to family that made her want to come back to Michigan for her medical practice.
Dr. Abbott is married to her college sweetheart . The pair have three children: an oldest son and a set of twins, one boy one girl. They often like to go for family hikes, swim in the local lakes and any other activity they can do outside when the Michigan weather cooperates.
Dr. Abbott, the Surgeon
Initially Dr. Abbott wanted to become a veterinarian. She worked in a vet clinic for some time but found it difficult to relate to the pain animals were experiencing. Wanting to stay in the medical field and with a desire to help people, she switched to human medicine instead.
When it comes to choosing hand surgery for her profession, Dr. Abbott says:
"People don't realize how much they use their hands until they can't! I want to help patients get back to their daily lives and using their hands the way they want to use them."
Dr. Abbott enjoys microscopic hand surgery, something some other hand specialists don't. Nerve and vessel repair under a microscope are some of her favorite kinds of procedures.
In clinic she likes to take her time with every patient with a strong emphasis on patient education. She wants to be sure that every patient, no matter the age, understands their injury or illness and what treatment options will produce the best outcome. Dr. Abbott is experienced working with small children and feels that taking extra time with kids is essential. She takes a two step approach when treating children: 1. Getting down to the child's level and explaining things to them in a way that doesn't scare them, and 2. Talking the parent's through their child's care options and arriving at a plan together.
With all patients, young or old, Dr. Abbott stresses choosing the best path to care, whether that means conservative treatment options, or surgery right away. Some conditions can take more time but others are best treated promptly and she doesn't like to waste if some options are not realistic.
Lastly, Dr. Abbot says:
"I want to treat patients how I would want to be treated. I try to be easily to talk to and I'm here to listen!"
Schedule an appointment today with Dr. Abbott at any of her three locations!