Dr. Caroline Wurtzel is the newest hand and upper extremity surgeon at Michigan Surgery Specialists, opening our Chelsea location in early June of this year. Dr. Wurtzel comes to us with years of experience practicing in the Chelsea area and brings a breath of fresh air to the practice as (currently) our only female physician and occupying a region outside of our usual Metro-Detroit bubble. We asked Dr. Wurtzel some questions for us as a practice, and our patient base to get to know her better!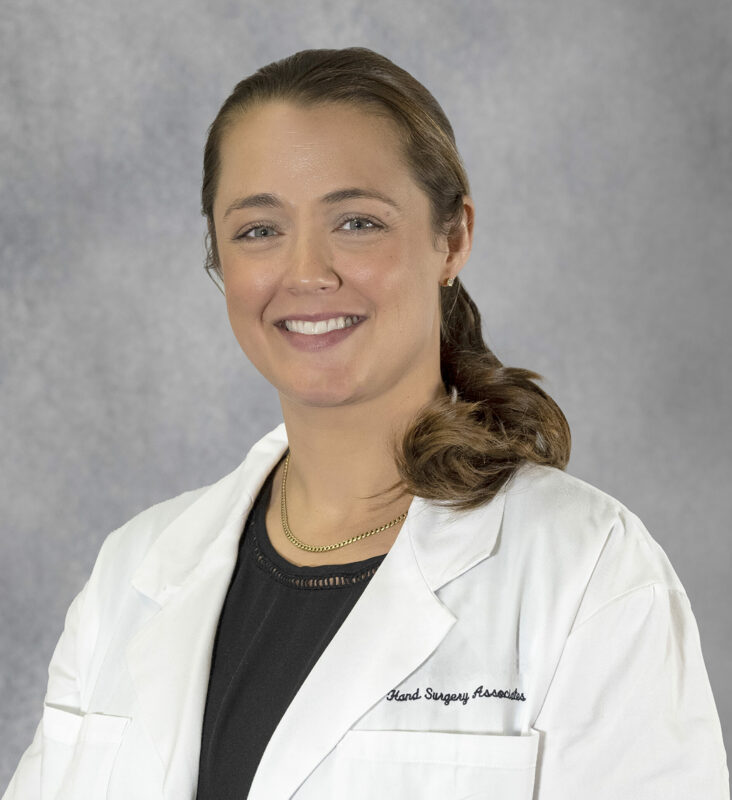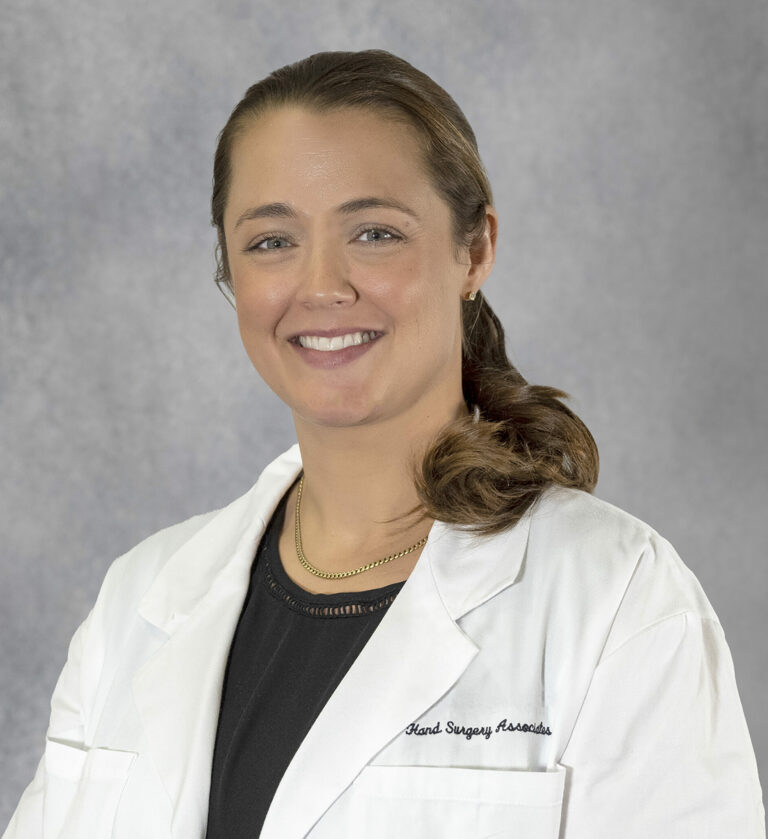 Fun Facts!
Dr. Wurtzel grew up on an 800-acre farm in the small town of Homer, MI. Her father was and (still is) a farmer, growing mostly corn and soybeans and previously raising pigs, her mother was a first grade teacher in the area for over 30 years.
Dr. Wurtzel is an accomplished water skier! She began skiing at the age of two, entered her first tournament at six and competed with her brother in several national and international tournaments throughout her teen and college years at Arizona State. She competed in slalom, trick and jump competitions.
She is a native to the Chelsea area, growing up in a neighboring town and moving back to the Chelsea area post Fellowship. For many years, her family has spent summers at their cottage on Lake LeeAnn. Her Grandfather built the lake and the original houses on it. This is where Dr. Wurtzel found her love for water skiing.
Her Journey to Hand Surgery
During her time as a champion skier, Dr. Wurtzel suffered a knee dislocation and tibial plateau fracture after a crash jumping at the US Team Trials. This injury introduced her to the medical field, undergoing five knee surgeries and years of physical therapy. Although the rehabilitation process was emotionally and physically draining, it opened up another chapter in her life, as well as new dreams. Dr. Wurtzel was encouraged and inspired by her orthopedic surgeon and the medical team responsible for her care, affecting her life tremendously and committing her career to medicine, "I wanted to have a similar impact on patients." she says.
Dr. Wurtzel earned a BS in Kinesiology from Arizona State to pursue a career in medicine. She hung up the water skis to focus on her career, moved back to Michigan and completed medical school at Wayne State University. She went on to complete her Orthopedic Surgery Residency at the University of Michigan. It was there that she discovered a fascination with hand surgery. She decided to pursue a fellowship in hand and upper extremity surgery from the prestigious Mary S. Stern Fellowship in Cincinnati. This specialized surgical training allowed her to treat both common and complex conditions from the elbow to the fingertips.
"I appreciate how important hands are to everyday life and am dedicated to improving my patients' quality of life."
Dr. Wurtzel's Practice and Commitment to Chelsea
Dr. Wurtzel is passionate about treating the Chelsea community. After traveling the world water skiing and training for her career, she chose to return to a small community to raise her children and give them similar opportunities that she had growing up. Dr. Wurtzel understands the farming community and the sacrifices that are made by local families. Farming is a difficult task and her family risked everything they had year after year in hopes of a profitable production, teaching her to strive for perfection. Because of her farming background, she also understands the difficulty and commitment it requires to seek care from a physician when there is always work that needs to be done.
In practice, Dr. Wurtzel specializes in common and complex injuries of the hand, wrist and forearm. Patient outcomes and quality of care are more important to her as well as building a relationship and treating each patient individually. She believes in a team approach, considering not only the medical condition, but the patient's concern, needs and lifestyle in their treatment plan. Her goal is to provide each patient with a detailed roadmap for recovery, providing the keys to a successful return to their everyday routine. For Dr. Wurtzel, it is essential to help patients understand their condition and all of the options available to arrive at a treatment plan together.
"Caring for patients during some of the most vulnerable periods in their lives and building trust to invite me as a surgeon reminds me what it means to give unselfishly toward the well-being of patients."
Life Outside of Medicine
Dr. Wurtzel met her husband, Benjamin, during her residency. Ben's brother just so happened to be her realtor when she moved back to the area. Her husband also attended the University of Michigan (for dental school) so the two of them continue to share fond memories and support for the University. Their family has expanded to welcome two wonderful and beautiful children, Charlotte and Henry. Connecting with her athletic routes, it comes as no surprise that her daughter started water skiing at 11 months old. They love to spend quality family time outside including fishing, swimming and spending time on the farm.
Schedule your appointment with Dr. Wurtzel at Michigan Surgery Specialists – Chelsea today!