Dr. Ciullo was born and raised in southeast Michigan. He attended Cranbrook Kingswood High School and graduated Cum Laude. He completed his undergraduate education at the University of Michigan, where he graduated from the LS&A Honors College, completing his honors thesis in Biopsychology and Cognitive Science. During that time, he worked in the Woods Bio-Behavioral/Neuropharmacological lab as well as volunteering at the University of Michigan Hospital.
In the summers, he worked closely with his father, Dr. Jerome V. Ciullo, MD, a renowned local orthopaedic shoulder surgeon. He worked on various research projects, as well as spending time learning from clinical experience in both the operating room and the clinic setting.
Dr. Ciullo graduated from the Wayne State University School of Medicine in 2009, where he earned honors in both his Surgery and Orthopaedic Surgery clinical rotations. He then entered his Surgical residency at the Wayne State University/Detroit Medical Center, completing various rotations in general, oncologic, vascular, plastic, and trauma surgery.
After his third year of residency, he completed a fellowship in Pediatric Surgical Critical Care at the Children's Hospital of Michigan in Detroit. He was not only in charge of the surgical and trauma consultations on a daily basis, but he was also in charge of the Pediatric Extracorporeal Membrane Oxygenation (ECMO) program. In this capacity, he updated many of the protocols which shortened the time to place the children on ECMO, as well as working closely with the pharmacy department to update the anticoagulation and lab monitoring protocols.
After completing his Surgical residency, he was a staff General/Trauma/Critical Care surgeon at the Detroit Medical Center with the Wayne State University Physician Group. He worked mostly at Detroit Receiving Hospital, taking trauma call as well as a regular rounder in the Surgical Intensive Care Unit.
In 2017, Dr. Ciullo began his Hand and Microsurgery Fellowship at the world-renowned Christine M. Kleinert Institute. He gained experience in complex hand, wrist, and forearm cases, as well as many microvascular and micro-nervous repairs.
Dr. Ciullo is committed to excellence in patient care and education. He firmly believes in the patient-centered approach to the practice of medicine, involving a multi-disciplinary team of the surgeon, nurses, and physical/occupational therapists to achieve the best outcomes for his patients.
Specialty
Hand, Wrist and Microvascular Surgery
General Surgery
Medical Education
Wayne State University School of Medicine, Detroit, MI, 2009
Residency
General Surgery Residency, Detroit Medical Center, Detroit, MI, 2009-2013 and 2014-2016
Fellowship
Detroit Medical Center/ Wayne State University, Surgical Critical Care Fellowship, Detroit, MI, 2013-2014
Christine M. Kleinert Institute for Hand and Microsurgery, University of Louisville Hand Surgery Fellowship, Louisville, KY, 2017-2018
Board Certification
American Board of Surgery, General Surgery
American Board of Surgery, Surgical Critical Care
American Board of Surgery, Surgery of the Hand
Teaching Appointments
Clinical Assistant Professor of Surgery, Wayne State University School of Medicine
Hospital Privileges
Ascension St. John Hospital
Ascension St. John Macomb/Oakland
Beaumont Grosse Pointe
Beaumont Royal Oak
Beaumont Troy
Henry Ford Macomb
Surgeons Choice Hospital
Awards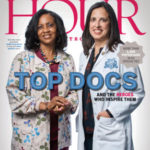 Top Docs
2020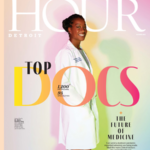 Top Docs
2021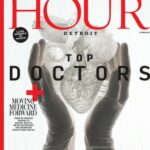 Top Docs
2022